In search of summer books – well we read many this Winter/Spring 2021 with our reading collective, expanded this year and welcomed a new member, Adrienne Russell.
I can speak on behalf of the collective that we enjoyed the following books and recommend them:
(1) Hari Kunzru/Red Pill: A dystopian novel about anxiety, Eastern Germany, surveillance, violence, and our times. 2/4 of our book club picked this book as a favorite. It is a must read in the post-Trump moment.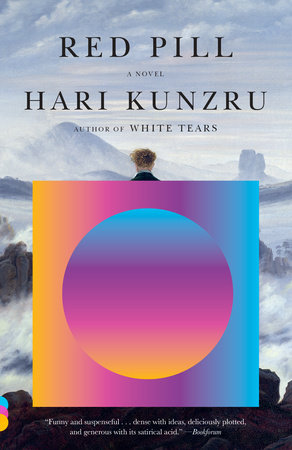 (2) Elena Ferrante/ The Lying Life of Adults: A mesmerizing read about the inner world of an Italian teenager and workings of class dynamics in Naples, a city many book club members enjoy. You begin the book and can not let it go. Rumored to be a trilogy, we are awaiting the next installation with tons of excitement.
(3) Sigrid Nunez/ The Friend: A wonderful story about living in NYC, with an oversized inherited dog, the value of human-animal bonds, and grief. Also includes interesting commentary about NYC literary world. It is a delightful read. All members, upon finishing this book, were instant fans of Sigrid Nunez.
Read by some members and worth mentioning:
(4) Sarah Moss/ Summer Water: A rainy summer weekend in rural Scotland, as seen through the perspective of people trapped in their cabins. Without the mentioning the word, the book is about Brexit.
(5) Sophie Ward/ Love and Other Thought Experiments: Part philosophical inquiry, part novel, the book is a collection of interconnected narratives including ones about an ant in one character's brain, a very brief connection to Turkey, and space journey. The members who read the book loved everything about it but the end.
(6) Brandon Taylor/Real Life: Main character, who is a young man from Alabama, black and queer, goes to Madison, WI for graduate school and faces all the bias you might expect and, depressingly a whole bunch you wouldn't.
(7) Kazuo Ishiguro/An Artist of the Floating World: Post WW2 Japan, an artist, making sense of his past, and the war. A novel that makes you think about the the impact of an artist on politics, and impact of politics and war on an artist. The member who read the book from the collective notes: "It was almost as if there was a big twist, and the crescendo, you realize at the end, was never about the twist even if it actually existed".